AATE Distinguished Play and Book Awards
AATE (American Alliance for Theatre and Education) is a non-profit organization comprised of artists, teachers, scholars, professors, directors and playwrights that strive to raise awareness about and advocate for the importance of a solid foundation in theatre arts education. 
Every year, the AATE Awards honor organizations and individuals for exceptional work within the field of theatre in the service of young audiences and performers. 
At DPC, we are especially proud to publish 85 titles that have received either the AATE Distinguished Book Award or the AATE Distinguished Play Award over the course of several decades. These outstanding works were chosen by AATE for their superiority in philosophy, approach, execution and quality, and represent the best in the field of theatre for youth.
Teenager Cloe accidentally sees a list of names another student is compiling. Is it a hit list for a planned school shooting, or is it something more innocent? Now Cloe has one night to make the hardest decision she's ever faced: Say nothing and risk a mass murder, or report the student and possibly ruin his life over nothing. In a cascading series of phone calls, Cloe, her friends and two adults race against the clock to find the balance between responsibility and panic.
A young child named Little One is having trouble sleeping. Little One's family has moved to a new neighborhood, and he is nervous about attending a new school. With the help of la luna, a.k.a. Harvest, Música and the audience, Little One learns that everything will be all right and that new friends and experiences are a good thing. The show is designed to create a truly interactive experience for young audiences.
The Girl Who Swallowed a Cactus
The Girl Who Swallowed a Cactus is a whirlwind adventure about how we affect the environment and the animals with whom we share the planet, and how we take on the mission of saving the world from ourselves. A unique twist on traditional storytelling, where a bit of moonlight brings a menagerie of found objects to life, this original play shows the power of memory and imagination and will captivate and inspire audiences of all ages.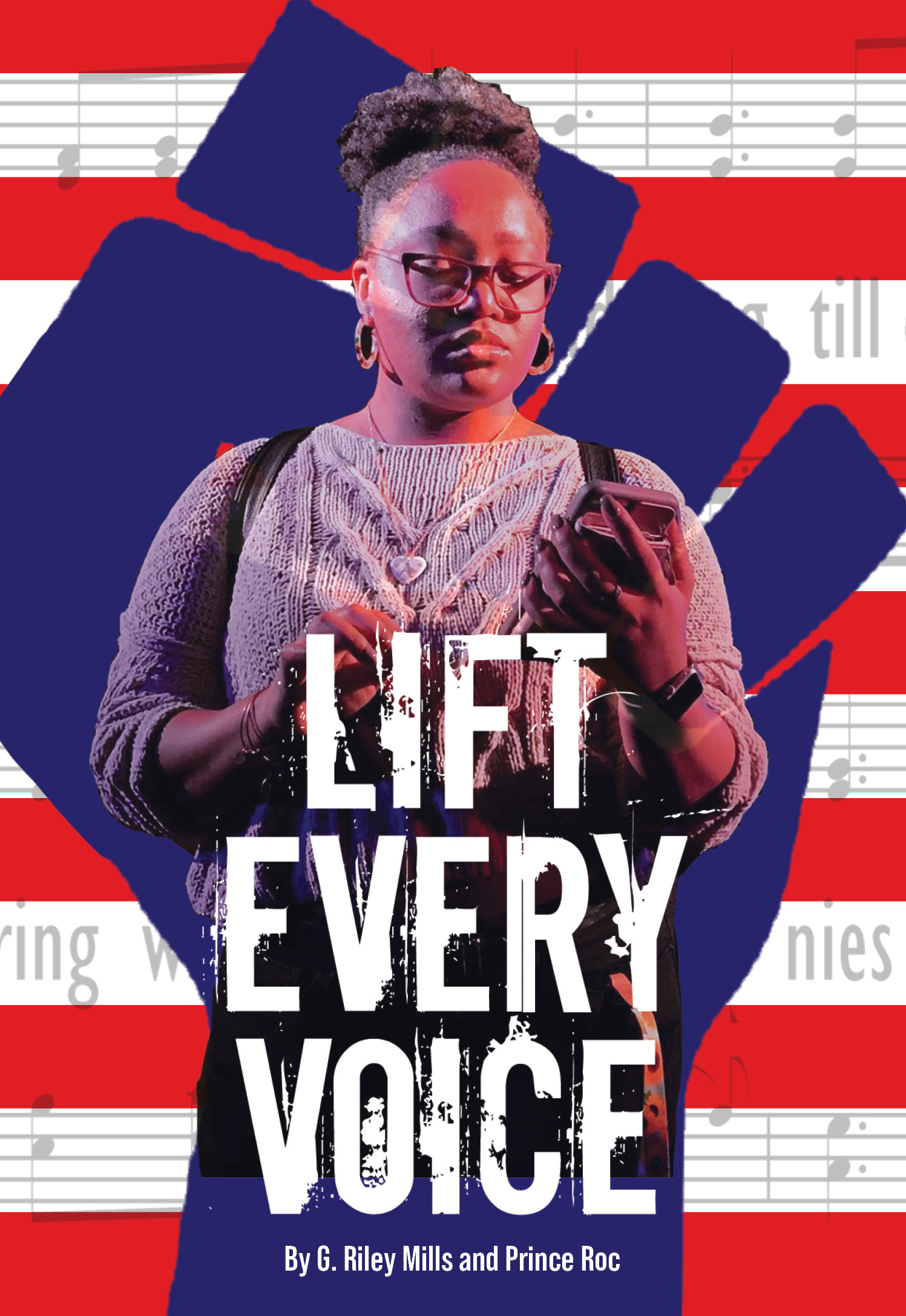 Lift Every Voice, which is based on a true story, explores the impact of racism in an urban high school. When the class president of an elite inner-city high school posts a racially inflammatory message on social media, tensions explode, loyalties are tested and long-simmering resentments boil over as the six members of the student council grapple with the fallout and how to move forward.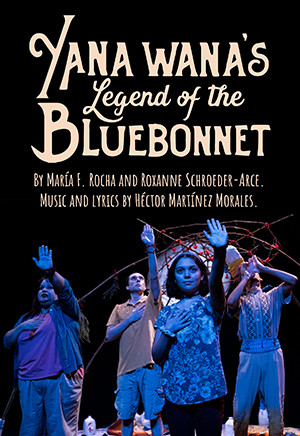 Yana Wana's Legend of the Bluebonnet
Thirteen-year-old Maria is having trouble in school, so her mom sends her to stay with her Coahuiltecan grandmother for discipline and perspective. There, Maria is told the story of Yana Wana, who followed a revered deer to find water and save her people. Yana Wana's story gives Maria a renewed sense of self and family pride. A beautiful, original play that illustrates the power of ancestral heritage and offers a seldom-seen glimpse into the timeless spirituality of Indigenous people.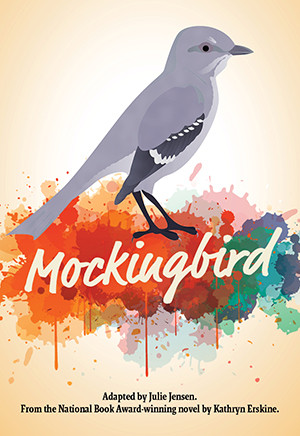 Caitlin is an 11-year-old girl on the autism spectrum. After a mass shooting takes her brother away, she is alone with her grieving father and a cacophony of children at school. She struggles to understand empathy, what facial expressions mean and why a drawing might have more than one color. We see the world from Caitlin's point of view. We struggle as she does but also take comfort in the times when she finds a friend, draws a multicolored mockingbird and can finally cry for her brother.
Tomas and the Library Lady
Adapted from the well-loved book, Tomas and the Library Lady tells the inspiring true story of Tomas Rivera, who grew up in a migrant worker family, befriended a librarian in Iowa, and learned to love books and the places they took him. Tomas went on to a successful career in academia and became the chancellor of the University of California, Riverside. This play can be readily understood by both English and Spanish speakers.
Digging Up Dessa (Honorable Mention)
Dessa is a 21st-century girl with no shortage of struggles, secrets and mysteries to solve. After a museum field trip reveals that the pioneering 19th-century paleontologist Mary Anning's legacy has been buried by history because of her gender and lack of formal education, Dessa decides that she's going to fight to earn her friend the credit she deserves. With help from her once-rival, Dessa sets to work unearthing the secrets hidden beneath the surface of the past and present for Mary's history and her own future.
Óyeme, the beautiful (Honorable Mention)
Laura and Valentina are just trying to make it through another day in middle school. However, unlike many of their peers, they are refugees from Central America who have fled brutal violence in their home countries to find shelter in the United States. Step inside their shoes, hear their stories, see their struggle and feel their strength as we move through their day. Óyeme, the beautiful brings to light the undaunted courage and beautiful spirit that fuels these young people.
On an isolated island deep in the heart of the Everglades, five teenagers struggle to survive in a land where the adults are as dangerous as the gators. When one of the kids returns from juvenile detention to help the rest escape to the mainland, it seems their prayers have been answered. There's only one problem: they need a boat, and they need it before the adults catch wind of their plan and end it--or end them.
The Smartest Girl in the World
The children of hardworking immigrants, big brother Leo has convinced his little sis, Lizzy, that being smart is the key to helping their family escape a tough, uncertain reality. But when their parents refuse to let Leo join a local quiz team, Lizzy learns there's something that makes life much more challenging for her family. Lizzy is determined to rescue the plan to see it through. Along the way, she and Leo discover that it takes more than being serious and "smart" to save a family and one another.
Palabras del Cielo: An Exploration of Latina/o Theatre for Young Audiences (BOOK AWARD)
Set to be the most comprehensive resource examining Latina/o Theatre for Young Audiences, this book examines 12 of the most acclaimed Latina/o bilingual plays targeting different age ranges, ethnic backgrounds and themes.
The Miraculous Journey of Edward Tulane
Edward Tulane is an expensive toy rabbit made of china. He is vain, self-centered and has no interest in anyone other than himself. On an ocean voyage, Edward is accidentally thrown overboard and sinks to the bottom of the sea. So begins his journey--a journey over which he has no control, for he can neither move nor speak. As years pass, Edward meets many different people in many different situations, learning what it is to love, what it is to lose that love, and how to find the courage to love again.
Sherlock Holmes and the First Baker Street Irregular
On a dare, 14-year-old Wiggins tries to pickpocket an old man. Not only is she unsuccessful, but the old man, Sherlock Holmes, takes the ring that was in her pocket and leaves a note with his address. When she goes to retrieve the ring, she proposes to work as his assistant, and he agrees to begin training her. They must learn to trust each other as Wiggins and her group of street urchins help him solve two dangerous mysteries.
Gabi, a 12-year-old girl who has lived her whole life amid a vibrant Latino community in the West Town neighborhood of Chicago, begins asking questions about her heritage. Told in English peppered with Spanish, this play for young audiences celebrates the rich history and resilience of the many immigrants who call Chicago home.
The World's Strongest Librarian
In this play about the power of books, muscles and human kindness, an unconventional librarian named Josh and the children who flock to his story time, stage a '60s-inspired Read-In rather than let their library be shut down. A loner kid named Mr. T, who has Tourette syndrome, slowly forms a friendship with Josh. In a surprise ending, the true identity of Mr. T is revealed.
In her mind, Ana is pretty busy preserving justice in the barrio and protecting her neighborhood as her alter-ego, Barrio Grrrl. In reality, Ana lives with her abuelo and misses her mom who is far, far away in Iraq. Ana is faced with a big decision: be a superhero or a girl who works little miracles in real life.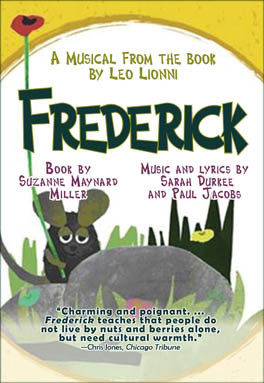 While the mouse commune prepares for winter, Frederick seemingly has his head in the clouds. When the darkest days of winter finally arrive and the mice have exhausted their supplies and worn thin their stories and games, it is Frederick who has stored up something special to help save the day.
In an apocalyptic future where children are kept like animals and human life is cheap, young Kira learns the ugly truth about the powers controlling her world. She is a gifted weaver and, under their custody, Kira is made to mend a garment that tells the history of the world. Can she use her art to reshape the future? Based on Lois Lowry's companion piece to The Giver, this is a suspenseful tale of the power of creativity to fight brutality.
The discovery of a worn pink wrestling mask prompts Nana Lupita to share her tale about growing up in 1960s. Young Lupita anticipates seeing a Mexican wresting match until she discovers her ailing father is one of the wrestlers. With the help of a magical mask maker, Lupita secretly trains to take her father's place. She soon finds it difficult keeping her secret from her friends and, most importantly, her father.
This final play in the acclaimed Ware Trilogy is set in the same tiny town of Ware, Illinois, and follows many of the same characters as they spin the conclusion of their stories. Set in 1945 in the last days of WWII, this play deals with the impact on a family and a community after a young man from the town is declared missing in action and the soldier's little brother refuses to believe what seems inevitable.
When young Anahuac's family meets the newly arrived Cortes, they believe he is the Sun Serpent come to usher in a new, better world. But while Cortes promised a world of peace and plenty, his soldiers engage in a ruthless search for gold. As his certainties begin to crumble, Anahuac must navigate the familiar (Aztec prophecies, sky dancers, jungles) and the frightening but intriguing possibilities of the new (Spanish horses, guitars, ships).
Super Cowgirl and Mighty Miracle
Six-year-old Cory doesn't want to live with her grumpy grandma she barely knows. Grandmother Autumn doesn't much like the idea, either. As Cory and Grandmother Autumn work through the adjustments of their new family structure, a stray dog appears on the doorstep. It's love at first sight for Cory and positively the last straw for Grandmother Autumn. This delightfully surprising story is filled with humor and heart, and reminds us that love makes almost anything possible, even in hard times.
Set deep in the Tombigbee swamp, this classic tale of a very young boy with a very big fear is brought to new and vibrant life in this musical version. The story centers around a fatherless young boy, his conjure-woman mother, his faithful dog and the Hairy Man who haunts Wiley's days and dreams. Wiley sets forth alone to face his fears and to conquer his own lack of self-confidence.
Ten-year-old Joey Stoshack is a headstrong young boy with a special talent for time travel. When Joey is assigned to write a report on an African American who has made an important contribution to society, he uses his special ability to go back to Brooklyn, New York, in 1947. He meets one of baseball's greatest players, Jackie Robinson. Joey plans on writing a prize-winning report, but he doesn't plan on a trip that will forever change his view of history and his definition of courage.
In this play, 13-year-old Sal tells the story of the disappearance of her best friend's mother. Determined to find her, the two girls begin seeing murderous schemes around every corner. Sal shares these theories with her grandparents during a cross-country road trip to confront her own mother, who left a year ago. By telling her friend's story, Sal begins to understand why her mother left.
In a fantasy world where people have wings, a young boy named Lyf lives an isolated existence with his parents in the safe nest of their home deep in the woods. One day an inquisitive girl arrives and tells him about the world "out there" beyond the nest. When he discovers a secret invention in his father's workshop, he must confront his parents about the truth they've hidden from him all these years.
Don't Tell Me I Can't Fly
Nine-year-old Tonia is growing up in a working-class, African-American home in Milwaukee in 1964. Her artistic soul is at odds with her parents' fears and pragmatism. Her efforts to please and appease them are in conflict with her own needs and desires. Tonia finds her way, the only way possible, by allowing her parents to see her true self with all its flaws, beauty and possibilities.
Twelve-year-old Willa Jo Dean and 7-year-old Little Sister Dean are reeling from the death of their baby sister, Baby. Little Sister's torment is so profound that she has stopped talking. The girls have come to stay with Aunt Patty so that their mom can recover, but Aunt Patty is unused to the messy human ways of little girls and finds Little Sister's silence intolerable. Aunt Patty's rules and regulations finally drive the sisters to the roof, where they hope to escape her laws while at the same time getting nearer to their departed baby sister.
The Transition of Doodle Pequeño
The Transition of Doodle Pequeno is a magic-filled, multiple award-winning play for all ages about two boys who become friends in spite of their differences. It examines the consequences of misused language, provides insight into the lives of Mexican-immigrant children and interrogates the issues of gender-identity and homophobic bullying.
David has designed the perfect deal with the universe to ensure the return of his dead mother: to reach his mother "on the other side," all David has to do is enlist the help of the weirdly obtuse Primrose, daughter of the psychic Madam Dufee. Primrose needs the reluctant David to help her move from Madam Dufee's crowded garage into the abandoned van left in the yard. These two outcast misfits must find their salvation on their own.
Teaching Disco Square Dancing to Our Elders: A Class Presentation
Kenny Two Hawks, Martin Leads to Water and Amanda Smith have problems. Through a random drawing, the kids are assigned bizarre topics for their last middle-school presentation and decide to combine all three projects. They have three days to pull it together. Friendship is tested, first love blooms, and serious secrets threaten to unravel everything. Through it all, Grandma Two Hawks keeps her young people on track with her humor, guidance and a wicked disco dance.
Jonas' world is perfect. Everything is under control and safe. There is no war or fear or pain. There are also no choices. When Jonas is chosen to receive special training from The Giver to receive and keep the memories of the community, he learns the truth about life and the hypocrisy of his utopian world. Through this astonishing and moving adaptation, discover what it means to grow up, to grow wise, and to take control of your own destiny.
Jesse and Grace: A Best Friends Story
Jesse and Grace have been best friends since birth, almost 10 years. It never mattered that Jesse is a boy and Grace is a girl. But now they're in fourth grade and their classmates begin a routine of nonstop teasing. Denial only makes things worse. Before long, the two have stopped speaking to each other. Each goes in search of a new best friend and soon finds that no one else fills the bill quite as perfectly. Jesse and Grace finally discover that, "A best friend is the best kind of friend of all."
12-year-old Charlotte is struggling to come to terms with the death of her twin brother and the growing "legend" surrounding the event. As with all great legends, truth and fiction become inextricably linked in this play. The truth is that moments before he died, he kissed her, gently, on the lips. The legend is that everything Charlotte kissed from that moment forward also died. This play purposely blurs the line between fact and fiction. Moreover, it suggests that drawing that line might be an act of futility as, if we're lucky, we all become legends in the end.
Set in Michigan during the 1930s, this title tells the story of 10-year-old Bud Caldwell, an orphan on the run from abusive foster homes, and his quest to find his father.
This play introduces us to five teenagers who are part of a subculture that isn't shown or explored in the media in any depth. These kids are homeless, and they, along with their families, stay in a rundown motel. All the residents deal with issues such as gang violence, drugs and prostitution. The result is that these families live in a world where every day is a challenge and the idea of home is temporary at best. Yet, through it all, this group of friends takes the time to share their dreams with us, reminding us that hope can exist in even the harshest conditions.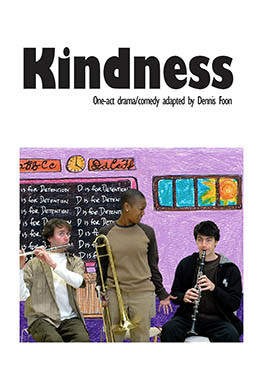 This play sensitively captures the reality of children's feelings as it tells the story of three kids as they navigate the small and large catastrophes in their lives.
Nobel Prize-winning author Toni Morrison's The Bluest Eye is a story about the tragic life of a young black girl in 1940s Ohio. Eleven-year-old Pecola Breedlove wants nothing more than to be loved by her family and schoolmates. Instead, she faces constant ridicule and abuse. She blames her dark skin and prays for blue eyes, sure that love will follow. With rich language and bold vision, this powerful adaptation of an American classic explores the crippling toll that a legacy of racism has taken on a community, a family and an innocent girl.
Brave No World: Community. Identity. Stand-up Comedy.
Step-siblings holding false assumptions about each other remind us to "never judge a book by its cover" using contemporary music and stand-up comedy rants.
Kara's older sister is leaving to join her Army unit in Kuwait to prepare for the possible invasion of Iraq. After thinking about such things for the first time in her life, Kara begins to oppose her sister going, and the impending war itself. Throughout the play Kara struggles with her feelings of isolation, frustration, fear, ignorance and helplessness to begin to understand her own views and to find the courage--against the opposing voices--to express herself publicly on matters important to her.
la ofrenda (the offering)
A young boy who has recently lost his parents in the 9/11 tragedy is forced to move to L.A. to live with his grandmother. As they struggle to navigate their feelings after this loss, they realize that their journey as a family is just beginning.
Two years ago, Mika couldn't stand to wait at her mother's deathbed, so she went to the barn to help Mona-the-cow deliver Sticky. Now, Sticky is ready for market. But Mika musters all of her 9-year-old resources to prevent Sticky from being shipped with the rest of the herd. Her relationship with Sticky is revealed in their "conversations" in which Mika, of course, speaks both parts. These conversations have a deep and aching importance to Mika because Sticky's "words" are Mom's, and if Sticky dies, Mom will die again.
The story of a devastating suicide; two brothers, Eric and Elliot journey through memories to help Eric cope with the fact that Elliot took his own life the previous summer.
In the Garden of the Selfish Giant
Maggie's grandmother is dying, and she is upset she had to cancel her summer plans to go with her mother to visit. She meets a very imaginative neighbor, and a hospice worker who help her realize unhappy endings can't always be avoided, but good things can blossom from it.
This is the true story of Joyce Cheeka, a young Squaxin Indian girl, who is forcibly taken from her home and placed in a government-run school in 1911. Joyce succeeds in forming a bridge between this new world and the world of her ancestors.
This is the story of Irena and her husband, two musicians who escaped the war in Sarajevo to start a new life in Pittsburgh. Shifting elegantly from past to present and resonating with powerful music, this is the tale of two countries, two families, two generations and the ways they teach and heal each other.
Set in the early 1900s, this play brings to life the charming, heartwarming story of a Kansas farmer, a widower with two children, who places an ad in the newspapers seeking a wife. He receives a letter from Sarah who says she will visit the family for a month to see how things work out: "I will come by train. I will wear a yellow bonnet. I am plain and tall." The joys and challenges of everyday life are richly depicted in this classic.
Paper Lanterns, Paper Cranes
This powerful drama illustrates the impact of war--and the nightmare of nuclear fallout--as experienced by some of World War II's most innocent victims: the children of Japan. Kyushu, a Japanese "street orphan," is admitted into a Hiroshima hospital in the mid-1950s.
This play explores family, friendship and illiteracy. Salt's grandfather can't read or write. He's ashamed to tell anyone, and his silence has had a devastating effect on the entire family. Salt can barely read, and Pepper, his new friend, reads voraciously. Together they discover a past, the secrets of which are revealed in an old box of mysterious postcards.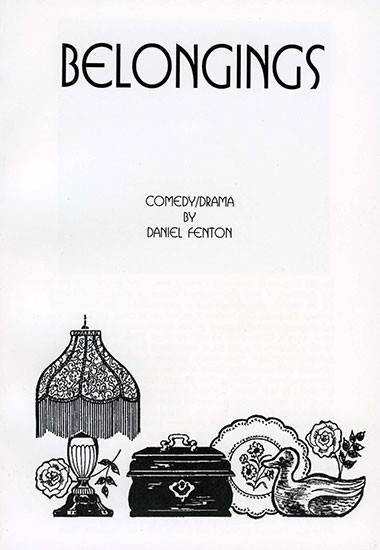 Three generations of women find themselves at a crossroads following the death of the family's matriarch. Reeling from the loss of their grandmother, sisters Katy and Jimmie call an all-out war against an estate sale. With the help of their aunt, the sisters finally understand the important belongings are not those of physical attachment, but the emotional bonds that stay with us when those we love are gone.
Long ago, the wife of a powerful chief longed for a child, but her womb was possessed by the spirit of an Ogbanje, an invisible spirit-child.
An incredible journey of humor, heart and heroes, this musical fable is about three souls shunned for being different: Chudu, the Goat-Man; Armida, the blacksmith's daughter; and Prince Christopher, the violin-playing heir to the throne. These three stories weave in and out of each other, intertwining and finally overlapping when each character is pushed to the brink by pressures to conform to social, political and gender roles.
Hillary is finally a part of the popular fourth-grade crowd. Sara Kate, the little girl who lives in the dilapidated house next door, wants Hillary to share in the wonder of the elf village that has mysteriously appeared her back yard. Hillary discovers that Sara Kate's back yard hides a terrible secret as well. She promises to keep the secret, but the promise takes on a life and a horror of its own.
Using only the setting of a wrestling mat, eight young people struggle with the destructive power of rumors and how others see them. The action is overseen by The Referee, who comments from inside and outside the drama with hand signals and commands. Using images, movement and sound, cast members function as a chorus and as individual characters whose stories are interwoven to create a theatrical event that challenges and reveals their search for identity.
And Then They Came for Me
This multimedia play is a unique theatrical experience that combines videotaped interviews with Holocaust survivors Ed Silverberg and Eva Schloss with live actors recreating scenes from their lives during World War II. Ed was Anne Frank's first boyfriend and Eva lived in the same apartment building as Anne. On Eva's 15th birthday, her family was arrested by the Nazis and sent to concentration camps. Eva and her mother survived, and after the war her mother married Otto Frank (Anne's father).
This bilingual play in American Sign Language or spoken English takes place in the mind and memory of a Deaf man. He journeys through his childhood from the fever dream that took his hearing, to the language of nature which he shares with his beloved father, to the deaf school where his mind explodes with the discovery of sign language. This title is a moving prequel to Suzan Zeder's acclaimed Mother Hicks.
Wolf Child: The Correction of Joseph
Suggested by accounts of the education of feral children, Wolf Child tells the fictionalized story of young Joseph, a boy raised by wolves. Joseph is captured, held against his will and prevented from seeing what he thought was his family. He is disciplined, corrected and punished until he learns a simple lesson: to walk on two legs instead of four. Joseph learns to walk, talk, behave, even laugh and play like a human being. Joseph the Wolf Child asks what is lost as well as gained in his struggle to enter civilization. The original production featured 3m., 2w., doubling all the roles.
Fleeing prosecution in El Salvador, 16-year-old Maria, her older sister Julia, their little brother Oscar, and a young man, Tomas, are nailed into a crate and transported with a load of vegetables from Mexico to Chicago. Despite their ordeals, hope and love can still be found, especially in the stories and drawings Maria creates to lift the family's spirits, drawing on their native culture to find meaning in a new and vastly different society.
Relia is a Black girl searching for her place to shine. The innocence of her summer is transformed by the rising tensions of the growing civil rights movement. Relia's parents are divided between letting her participate in the demonstrations and shielding her from the harsh realities of the civil rights movement. Relia's magical memories of stargazing with her father help guide her as she risks her life to be a part of the "Dream" and the "Big Freedom."
Iris lives in a magical place called Nocturno, where memories do not reside in people's minds but instead are kept in their coats. The rulers of Nocturno take Iris away from her home and remove her coat leaving her with no memory of her home or her family. All that remains of Iris' past is a single button from her coat. Using the button as a clue, Iris joins with friends she meets on her journey and returns to Nocturno, having found her past, and her home.
Bambi: A Life in the Woods
This play is an eloquent and haunting tale of growing up in a superbly theatrical and sensitive work of theatre, appealing to children and adults alike.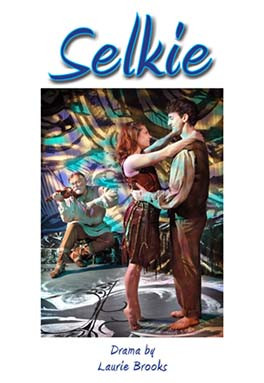 In Scotland, selkies transform into lasses on Midsummer's Eve and dance on the beach. This play chronicles the story of a 16-year-old who discovers a pelt that unlocks the mystery foretold.
This play is based on the true story of a boy, who was born with congenital hemophilia and died at the age of 8 of AIDS-related complications. A uniquely gifted visual artist, Benjamin's buoyant imagination transformed his physical and emotional pain into a blaze of colors and shapes in his fanciful drawings and paintings. Benjamin's remarkable voyage continues to touch audiences around the world.
The Theatre of Aurand Harris: His Career, His Theories, His Play (BOOK AWARD)
This collection includes 15 complete plays by Aurand Harris. His major thoughts about writing and directing plays for young audiences have also been collected for study.
This drama about a young girl's courage is based on the true story of Marysia Pawlina Szul, a Polish Catholic teen, who saved the lives of four Jewish people during World War II. It reinforces the idea that one individual can make a difference.
Unpredictable. Exasperating. Boisterous and independent. That's Ramona Quimby for you. Always aggravating her older sister, Beezus and constantly getting into trouble. As narrator, Beezus sets the scene for the collection of vignettes that trace Ramona's tumultuous passage through third grade and through her family relationships. Along with the discovery that life is not always fair, eventually they come to realize that sisters may not always agree, but they can be good to have around.
A hardened Nazi war criminal and a young gang member from new Jersey tell their stories from a Newark jail cell.
There are problems at home, and Gabby is sent to his grandfather on a tiny South Pacific island for the summer. Gabby's blind grandfather teaches him the traditional ways of navigation. When the summer ends, Gabby leaves with a new understanding of himself and the meaning of friendship, and with a profound love for his grandfather.
This play chronicles the life of Sojourner Truth from the day she is sold away from her family as a girl, through her struggle to free herself and her son, to her emergence as a respected figure advocating abolition and women's rights.
Three children are bounced like pinballs from one foster home to another. Each longs for the comfort of a real home. Now they come together for the first time at the home of Mrs. Mason, an understanding foster mother.
Based freely on the work and early life of surrealist artist Rene Magritte, this is an unorthodox adventure in theatrical form. Here is the story of young Rene who wants to be an artist, a notion dismissed by his father as "a pipe dream." Encouraged by his mother, before her untimely death, the boy begins his quest. He follows his vision into the delightfully absurd magic-realism of his famous paintings.
This joyous story about the growth and blossoming of the earth and the human spirit is a garden of delight for the ears and the imagination. Mary and Colin, whose natures have been badly warped, thrive with the discovery that selflessness opens a secret door to happiness. This adaptation is highly theatrical, yet easy to stage and fills us with the magic of theatre.
In the Middle of Grand Central Station
This is a story of survival about a 15-year-old runaway named Marta de Silva who calls Grand Central Station home.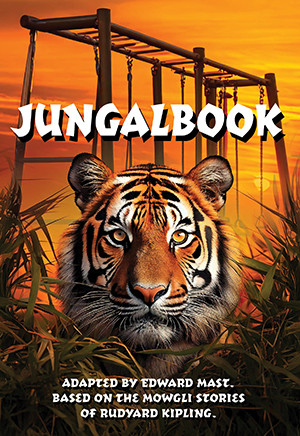 This dramatization places the jungle of India on a children's playground. Mowgli, the human child raised by wolves in the jungle, must destroy Sherakhan, the tiger who killed his parents. But his use of rope stolen from the human village has broken jungle law. Now Mowgli must choose whether to defy the law or leave the jungle forever.
Monkey Magic: Chinese Story Theatre
This unusual piece is a colorful collection of Chinese folktales dramatized in an exciting story-theatre form. The plays are linked by a beguiling monkey who uses his magical powers to aid the heroes and heroines and to defeat the villains, providing fantasy and fun. With universal themes and pictorial staging, the folktales are theatre at its best for audiences around the world.
This is a play for family audiences about the migratory life of a "show business" child during the Great Depression. Charley is the youngest actress in a company that finds itself stranded, and she becomes a "drop-in" at the local school, where "recess is more like a Roman coliseum." While set in the Depression, the "Chicago gypsies" stubbornly see their way through these "worst of times" to the "best of times" in a regenerative reunion that makes these odd yet ordinary people shine with the miracle of loving, quiet survival.
The Voyage of the Dragonfly
Queen Meaghan summons Captain Taran and his ship, the Dragonfly, to sail her to the island of Aalmauria to steal the enchanted flame.
Jonathan's "pets" languish in cages, remembering a time when he played with them. Little sister Becca, portrayed as a beautiful but sad doll, is Jonathan's "pet" now. Becca leaves Jonathan, returning only after he has expressed heartfelt remorse for his actions. Together, they begin anew, as equals and friends. Reality and fantasy mix in this powerful exploration of the inner journey of children. The world of dreams versus fears, love versus abuse of power, and freedom versus responsibility is imaginatively presented through song, dance and dialogue.
John Knowles' classic tale of two high-school boys standing on the threshold of war and adulthood comes to the stage. Gene, full of fear of the future, and Phineas, a consummate charmer, are best friends. It seems the perfect match until the fear in Gene and the world around him can no longer tolerate the life in Finny. This is the story of both learning to face the world and face oneself.
The Creative Drama Book: Three Approaches (BOOK AWARD)
An introduction to the field of creative drama for teachers of any age group or population, this text by a nationally known scholar, theatre artist and educator, has long been anticipated. Professor Kase-Polisini draws from unparalleled research in the field, both here and abroad.
This play, set in Ware, Illinois during the Great Depression, is about three outsiders--a foundling girl known only as Girl; a deaf boy, eloquent in the language of his silence; and an eccentric recluse, Mother Hicks, who is suspected of being a witch. The tale, told with poetry and sign language, chronicles their journey to find themselves, and each other, in a troubled time.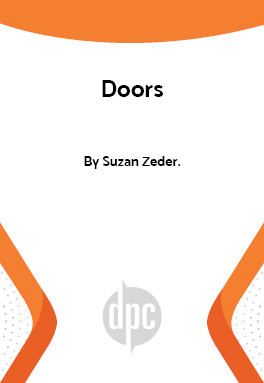 Before Jeff can deal with his parents' impending divorce, he must face and play out his fears and his fantasies with his best friend, Sandy. Although the situation of the play involves separation and divorce, the subject of the play deals with the importance of talking and listening. Once the unspoken is finally out in the open, the whole family can begin to heal.
A Play Called Noah's Flood
At the end of the 15th century, the tiny town of Frogsham musters its dubious resources to mount the Corpus Christi play of Noah and the Flood. This medieval play-within-a-play presents a teeming town full of characters who mirror their biblical pageant counterparts. It provides a humorous glimpse of 15th-century stagecraft and the timeless panic of performers who must go on before the show is ready.
Something is amiss in the court of the great emperor of China. Obsessed by his worldly possessions, the emperor has grown blind to the needs of his people and the real treasures of life. Ancient Oriental gods, the nightingale and the audience join forces to cure the emperor of his possessive and grasping ways. An important achievement in the often underestimated but difficult genre of participation plays.